Delivered a set of 304 pellet units with an output of 2-5 to
Delivered a set of 304 pellet units with an output of 2-5 tons to Uzbekistan

As Christmas approaches, Hengfu Feed Machinery Manufacturers are intensively carrying out production projects at the end of the year. Because the Spring Festival is coming soon, many logistics companies will start their holidays. Therefore, Hengfu Feed Machinery Manufacturer sends several sets of units one day in order to guarantee the commitment to customers and ensure that the interests of customers are not lost.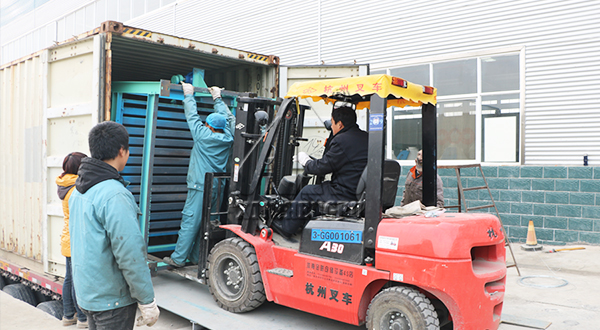 The 304 pellet unit delivered this time is sent to Uzbekistan and is equipped with a SFSP Animal Feed Corn Grinding Machine Water Drop Hammer Mill. The power is 37KW and the output is 2-5 t / h. At the same time, it is equipped with a feed mill supporter and a dragon that transports feed ingredients to the feed mill.
This dust removal equipment uses the configuration of Shakeron plus dust removal fan. Such a dust removal configuration has a higher and faster dust removal effect. The mixing equipment is a 1-ton SLHY Single Shaft Paddle Feed Mixer with belt conveyor. Power 15KW, output 1000 kg / hour.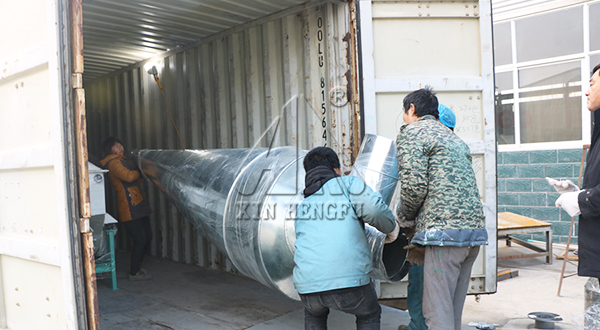 Of course, in the process of configuring the feed production unit, the SZLH Ring Die Pellet Mill Machine is also essential. The 304 pellet unit delivered this time is equipped with a 304 feed pellet machine with a silo to be mixed and a finished silo.Generally speaking, the size of the buffer bins such as powder silos and mixing silos is mainly determined by the single batch production volume of the mixer configured by the unit. The 304 animal feed pellet unit shipped this time is equipped with 2 cubic meters of silos to be mixed and granulated.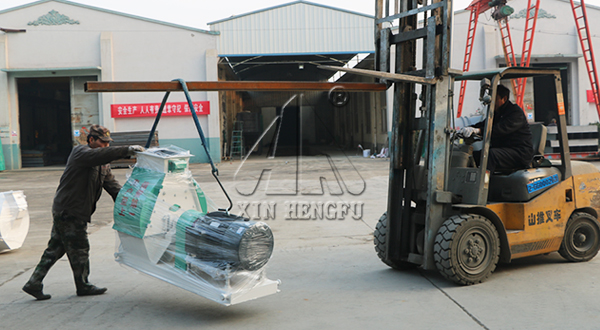 Hengfu feed machine manufacturers believe that pellet feed units are suitable for the production of poultry, livestock and aquatic feed. The raw materials for making animal feed can be wheat, corn, soybean, rice bran, etc. It is an ideal unit for producing pellet feed in large and medium-sized feed factories and various breeding livestock ranches.