Small Flat Die Pellet Machine Processing Site
The small flat die pellet unit has the advantages of simple structure, wide adaptability, low purchase cost and low noise. Compared with the ring die pellet machine, the flat die feed pellet machine is suitable for coarse fiber granulation, such as: straw, peanut shells, sawdust, rice husks, cotton stalks, cottonseed skins, weeds and other forage crop pellets.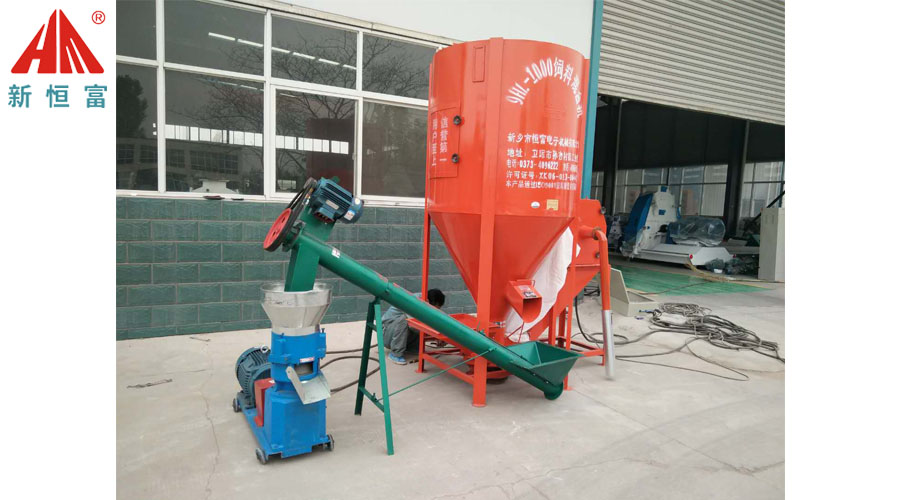 The flat die pellet machine adopts the central adjustment mechanism of threaded thread column m100, with a jacking force of 100 tons, stable falling, soft touch, and uniform pressure. It can be adjusted manually by rotating or hydraulically. The two screws on the eccentric wheel are used to adjust the pressure; from this, it can be concluded that it is better to use a flat die granulator for coarse fibers such as sawdust and straw, which are light and difficult to form.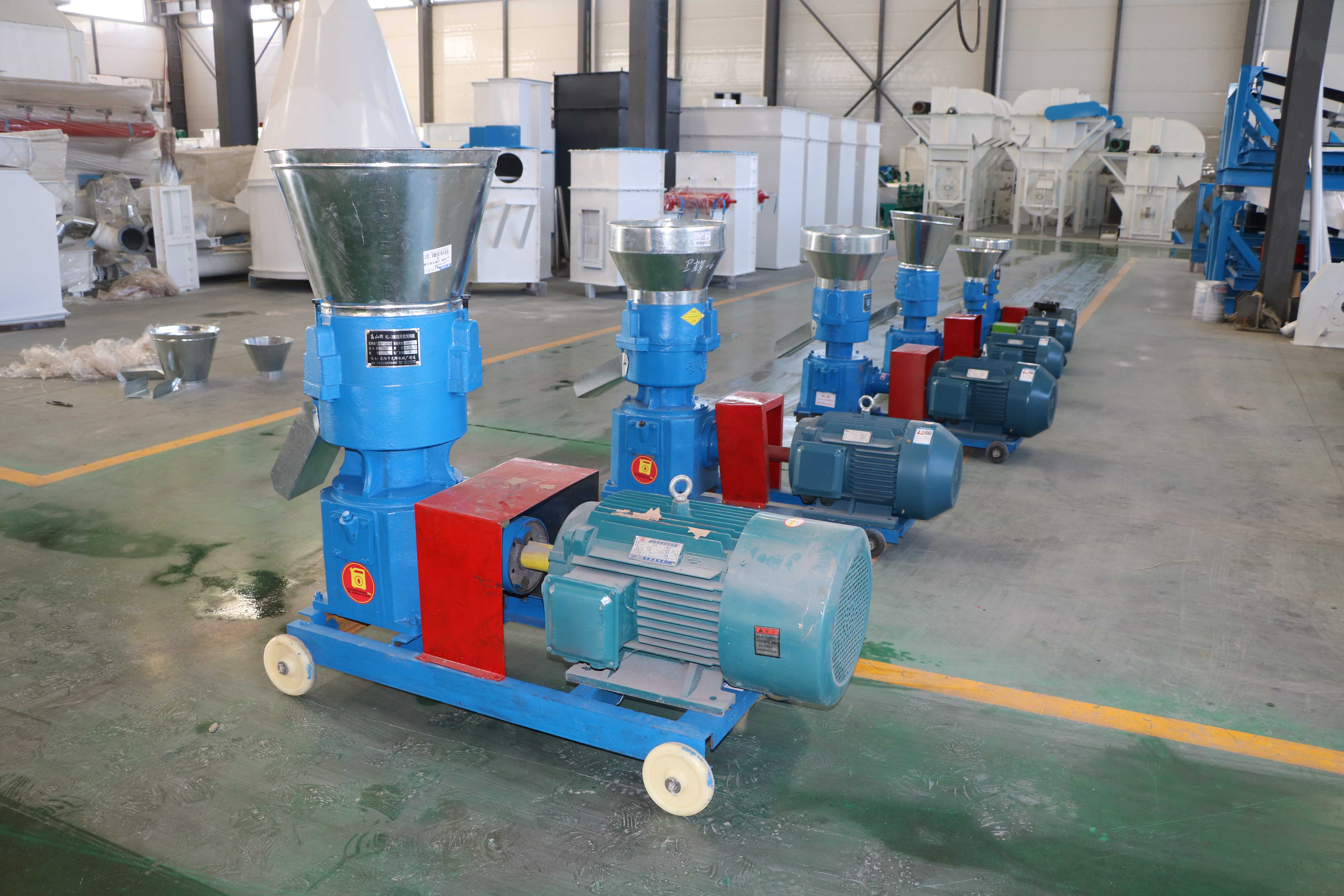 Hengfu, a feed machinery manufacturer, compares the flat die pellet machine with the ring die pellet machine. The two have the following differences:
① Feeding method The flat die granulator enters the pressing chamber vertically by the weight of the material itself, which can feed the material evenly; the ring die granulator adopts forced feeding, high-speed rotation and centrifugal distribution into the granulating chamber, and the material is distributed by the scraper to feed the material. uneven;
②The pressure is in the mold of the same diameter. The diameter of the flat die pressing wheel is not limited by the diameter of the die. The space for the built-in bearing can be enlarged. The large bearing is selected to enhance the bearing capacity of the pressing wheel, which not only improves the pressing force of the pressing wheel, but also increases the bearing capacity of the pressing wheel. It also prolongs the service life; the diameter of the ring die pressing wheel is limited by the diameter of the ring die, so the pressure is limited;
③Feeding method Flat die feed pellet machine has low speed and low breakage rate; ring die pellet machine has high speed and high breakage rate when the material is discharged.