Horizontal pellet unit, you deserve
Horizontal pellet unit, you deserve
In recent days, Hengfu Feed Machine Manufacturers, when sorting out the feed units exported abroad, found that a set of feed production lines shipped more, that is, 9HT Series Horizontal Powder Feed Unit. This unit is suitable for large and medium breeding farms and feed processing plants. It can effectively crush, mix and granulate crops such as corn, wheat, and grain. This horizontal pellet feed production unit has high efficiency, large output, and can save a lot of electricity. It is a powerful assistant for farmers.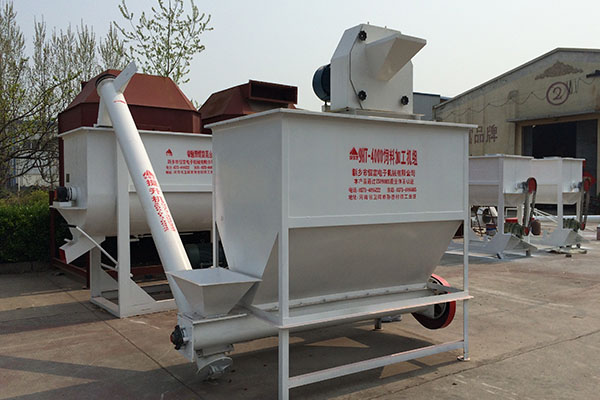 Horizontal granule production line is more commonly 250/350 Grass Powder Feed Line. Its configuration is usually a 15KW feed grinder for crushing crops that need to be crushed. These crops that need to be pulverized are transported to the feed pulverizer through the powder elevator, and the feed raw materials that do not need to be pulverized are directly put into the mixer through the auxiliary elevator.
The small horizontal pellet production line is equipped with a single-shaft twin-screw feed mixer with a capacity of 15KW and an hourly output of 1000KG / H. This kind of feed mixer is usually used for mixing premix and dry powder. If you need to add more liquid to it, you can switch to a twin-shaft paddle feed mixer, This kind of feed mixer has special pipelines for adding liquid and grease, and the mixing uniformity is higher than that of horizontal ribbon feed mixer, and the mixing time is faster.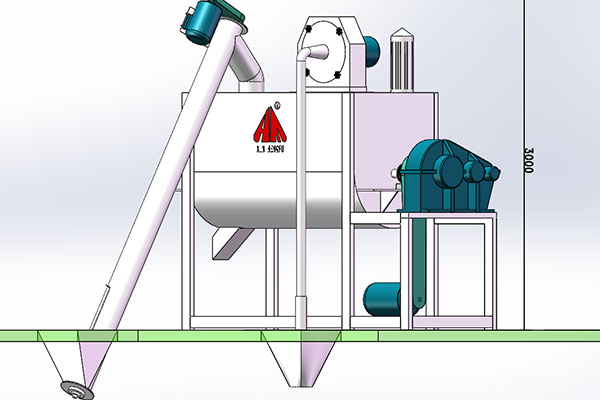 The granulating part of the horizontal granule production line is equipped with a 22KW SZLH250 ring die feed pellet machine. The hourly output of this feed pellet machine is 1-1.5ton / h. Compared with the small feed pellet machine for household use, the ring-shaped feed pellet machine has better palatability, and the quenching process is more adequate. The number of conditioners can be selected according to the user's requirements for the quality of animal feed. If the feed material is light grass powder, it is necessary to add a forced feeder to prevent the feed pellet machine from being blocked.
In the many communications between Hengfu feed machine manufacturers and customers, they said: "The horizontal granule unit covers a small area, has a large output, and uses a large variety of crops. It helps improve the economic efficiency of the farm." Want to know more about the feed production line? Please contact me.