Assembly warehouses sent to Guangzhou
Assembly warehouses sent to Guangzhou
These days of hot weather, nothing has been done yet, but it has been sweating, but the masters of Hengfu Machinery did not dare to slack off, just after finishing a car powder unit, they began to install 2 sets assembly warehouse which will send to Guangdong.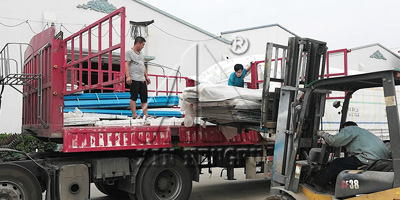 As is known to all, the granulated warehouse, the batching bin, the granary to be granulated, and the finished product warehouse are generally arranged inside the processing workshop, and the materials are mostly square welded by steel plates. The corners, the upper part of the cone, the upper side of the angle iron, and the rivets are easy to be used. For example, some feed processing plants use high-moisture raw materials. After the feed mill is used, the hot gas gathers on the top of the silo, and the dust is easily adsorbed at this time, and usually it is mildewed and then dumped into the silo to attract attention.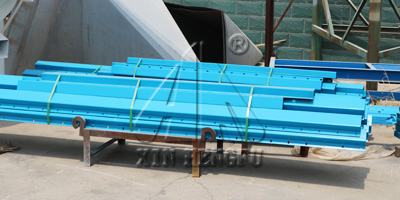 Compared with the common cylindrical steel silo used for corn, wheat, soybean meal and other raw materials on the market, the interior of the assembly bin includes the inner column, the corner column, the corner column reinforcement column, the middle column, the middle column reinforcement column, and the 40-corner iron bracing. And 100-channel steel taper support, etc., to ensure the smoothness of the assembly warehouse, but also effectively reduce the production of dead corners, agglomerates, mildew materials.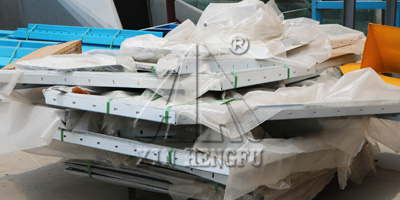 The whole process of assembling warehouse adopts laser cutting, precise hole position and easy splicing, saving time and labor and saving freight. Before putting into use, it is necessary to clean up the garbage and debris generated during the installation process.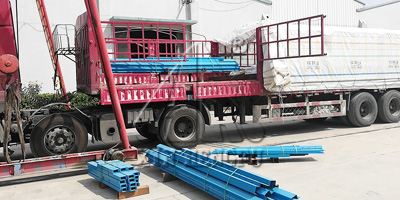 20T-150T assembling warehouse is a new product developed by our company recently. At present, the preferential strength is great, if you need it please be hurry.