SZLH420 pellet feed plant loading and delivery to Bayannaoe
SZLH420 livestock and poultry pellet feed plant loading and delivery to Bayannaoer
Yesterday, Hengfu Feed Machinery began its intensive loading and unloading in the early morning, this time SZLH420 livestock and poultry pellet feed plant was sent to Bayannaoer, Inner Mongolia. SZLH420 unit is suitable for the production of pellets such as chicken, pig, fish and rabbit, including feeding, pulverizing, mixing, granulating and packaging. It is suitable for feed processing plants, aquaculture farms and large and medium-sized farms.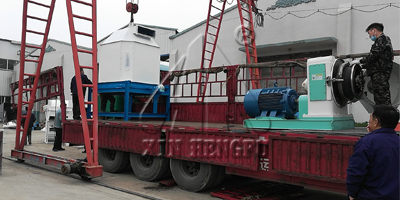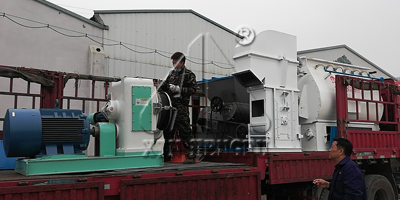 SZLH420 unit is mainly used for the production of compound feed or straw hay powder to make pellet feed and powder compound feed. It is compact and can produce 10-15 tons per hour of poultry livestock pellet feed.
The SZLH420 unit has the following characteristics:
(1) It adopts large frame design, convenient transportation and installation, and fast production.
(2) The complete set of electrical control cabinets is equipped with high degree of automation and easy to use.
(3) It can produce both pelleted feed and powder feed. It can be used in one machine and the feed unit has a high return rate.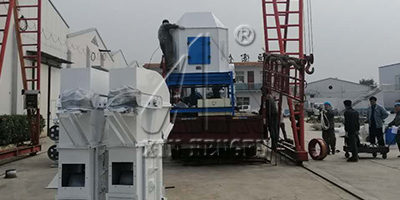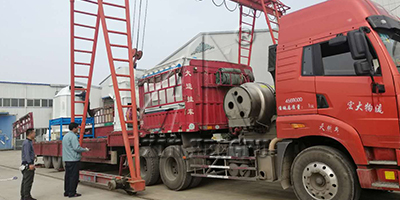 The main equipments of this shipment include: Z-type magnetic separator, multi-function pulverizer, pulse dust removal equipment, screw hoist, bucket elevator, twin-shaft paddle mixer, 420 ring mold feed pellet machine and counterflow cooling. And so on.
Among them, the double shaft paddle mixer is the SSHJ2 model, which has the following features:
1. High mixing uniformity, high production time, fast running speed, and the function of adding liquid mixing.
2. The door opening device is adopted to make the discharging faster and more convenient.
3. The transmission adopts double-row chrome chain, which is firm and wear-resistant, stable in power and long in service life.
4. The reducer adopts the cycloidal pinwheel reducer, which can effectively increase the life of the mixer.
5. The rotors are made of high quality materials and the mixing force is stronger.